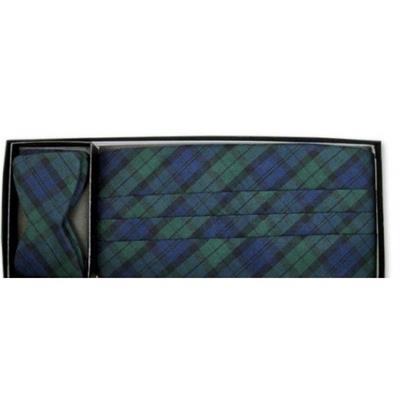 Black Watch Plaid Cummerbund and Self-tie Bow Tie
$95.00

Traditional formalwear with Highland style, this black watch plaid pattern is also a great choice for a holiday gala. Made from 100% cotton fabric. Self-tie bow tie included.
Add our black elastic extender which expands to 10" allowing this cummerbund to fit waists up to 58". Extender is easy to clip to the ends of the cummerbund and is undetectable when wearing your jacket.