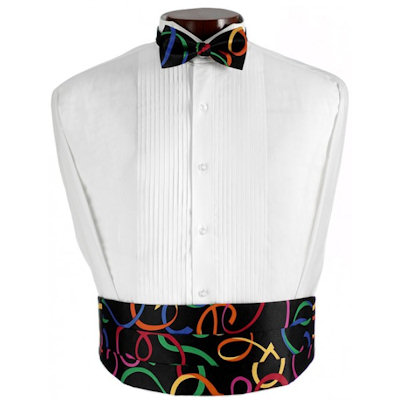 Mardi Gras Serpentine Cummerbund and Bow Tie Set
$95.00

Swirls of kaleidoscopic ribbons -- red, blue, yellow, green and magenta -- form a suave serpentine pattern on this 100% silk cummerbund/bow tie duo.
Add our black elastic extender which expands to 10" allowing this cummerbund to fit waists up to 58". Extender is easy to clip to the ends of the cummerbund and is undetectable when wearing your jacket.